My favorite product, hands down, is Thickers. I love them. I try to collect them, but seriously, I use them all so none of them stays around too long. I have a Cameo that I can cut letters out on, but Thickers are still my favorite way to add a title.
Did you know Thickers are one of the very first scrapbook items I ever purchased? Yep. Blue ones from Hobby Lobby. It was the first time I ever made a scrapbook page - about 3 years ago now and I went to the store with an idea in mind, bought 4 different sheets of single sided patterned paper, Thickers and some school stickers. Yep, it was a back to school page. Crazy! But I have loved Thickers since.
How many different Thickers can be on one page?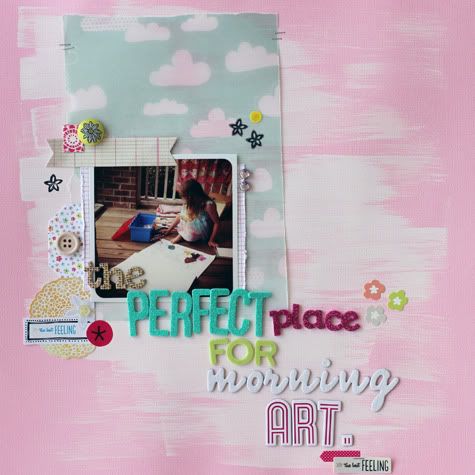 Well, six different types is definitely a possibility.
How many colors?
Well, how many letters are in your sentiment?
Thickers rock!!
Okay, so what is your favorite product??? Tell, tell!
Thanks for stopping by!! Have a great weekend!